Jacinto Palma Dias and Deodato Pires passed away. Two more libraries burned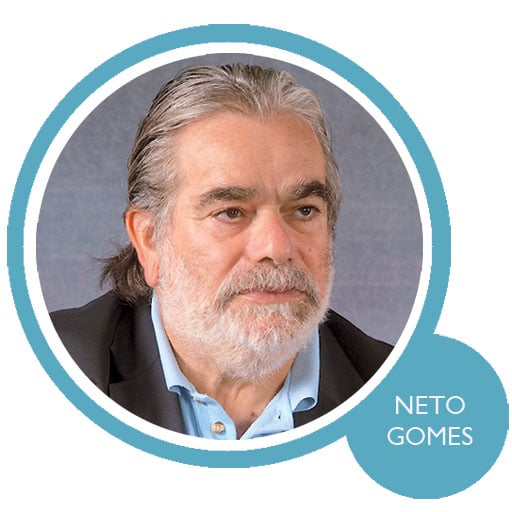 For many years, we have tried to defend, with the weapons we have, although now, perhaps due to wear and tear, we do nothing more than push through the streaks of dry powder bullets, all the values of the Algarve culture and the culture of the Algarve, first because they are different things. The first because it is genuine, traditional, ours and so that it does not die. The other is more for the English to see, that if necessary, sometimes it brings more expenses than income.

Nor do we doubt the government's policy in relation to culture, rather than the projects that the Algarve has or does not have, perhaps it does not have, to care for and promote the two vectors of culture.

In recent years, despite the cavadelas, there have been few earthworms, as those responsible for Algarve culture are more of fashions and catwalks, than clear reasons for projects.

In fact, we owe a lot to the Municipal Councils of the Algarve, our presence in terms of national image in terms of culture and we could even evoke this or that municipality, to better advise, whoever believes that the Algarve and its culture did not exist before to be invited to assume this or that position.

Yes, the local authorities owe the great work that the Algarve has been doing in culture and also in what is ours, genuine and tradition, so that our identity does not disappear, as Jacinto Palma Dias and Deodato Pires have now disappeared, after all two figures of our culture.

Many of these people, responsible for culture in the Algarve, were not yet born, since we were walking in the pulpits of politics and culture announcing those whose greatest pronouncement, at that time, and we even believed, was to change the Algarve, our land and Portugal .

They were people who, when they took possession of the places for which they had been elected or invited, knew that they did not belong to any orphanage, so they were not alone, and the next day they sought with the humility, competence and quality that had taken them to the place of governance, to take root, even though we know that weeds would always end up infiltrating, but never, would they be, as now happens, weeds, above all, with regard to culture.

As Fernando Pessoa writes: "I am nothing. I'll never be anything. I can't want to be anything. Apart from that, I have all the dreams of the world in me. "

That's it, let us at least own our dreams, giving them life as possible, because our lives have moments, when we cannot chase dreams, but we can smooth the way so that others can get there, even if stumble with another nightmare.

Algarve culture, and perhaps the Algarve Regional Directorate for Culture does not know, I think it is still what it is called, it has just become poorer, due to the disappearance of Jacinto Palma Dias and Deodato Pires, who may never have crossed paths in life. , neither between roles, nor between thoughts, but they were two great values of Algarve culture.

Each in their own way, in their own way, and sometimes, in the daily struggle, as Zeca Afonso writes, they were "greater than thought."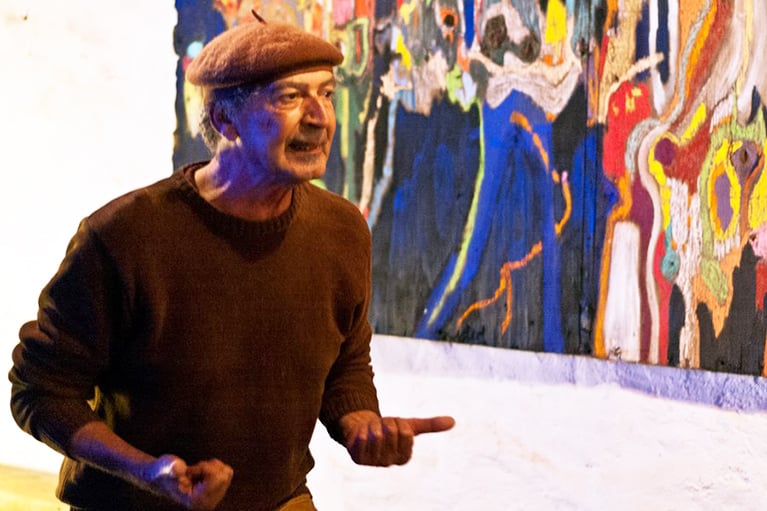 Jacinto Palma Dias, a native of Castro Marim, an Algarvian of gem, raiano, of the purest and most crystalline souls, who made life what he wanted, loved by those around him and stranded with him on all the days of his life.

A genius, as a teacher, fighter, imaginative, always loose in voices, in music, in values, and never funneling into the walls of fears, even when in 1962 he went to Paris, because he was no longer capable, here in Portugal, of deciphering so much nonsense, and there he completed his course, and made it his life, giving classes, and being a reference at school, among students and their peers.

He never stayed in his corner, looking for this imaginary rock, to reorganize his way of life, fighting at the same time, as we read, in "Algarve Revisitado" in the Algarve's own reorganization.

Jacinto Palma Dias was the co-author of the book "Algarve Revisitado", published in 1994, which addresses, for the first time, the theme of platbands, a typical element of traditional Algarve architecture.

It was his first cry, for the web of activism against the path that the Algarve was taking in its mischaracterization and for which it became known, giving the chance and the written voice to a thought that is still a school in the Region.

Born in 1945 in Castro Marim, Jacinto Palma Dias graduated in History from the University of Coimbra / University of Paris VIII (1973).

As a writer, in addition to the book "Algarve Revisitado" (1994 - Loulé / Lisboa), in co-authorship with João Brissos, he is responsible for the work "The Metaphor of Water, Earth and Light in the Mythology of the Archaic Algarve" (1999), and by the book "Algarve em 3D", (2012), which was translated into English and published under the title "The Algarve, An Amazing Journey Through Gastronomy, Architecture Biodiversity". Then, there are the works "Aesthetics and Aesthetics in the Contemporary Algarve" and "Portugal before Portugal", both from 2016.

As Jornal do Algarve on-line writes, with whose newspaper he collaborated for some time, Jacinto Palma Dias, was a "training historian, with a degree taken in France, in May 68, he will have molded him a little the irreverent and controversial personality that characterized him. Jacinto Palma Dias, was involved in many battles, some of which had little or nothing to do with his academic training. " We refer to the development of organic farming and the revitalization of the traditional salt marshes of Castro Marim, of which it was a pioneer.

And remember:

"Man was lost to another dimension, his work and the example of a simple and very fulfilled life remain. It is an inheritance that the children pursue, with the same intelligence, values and innovative spirit. "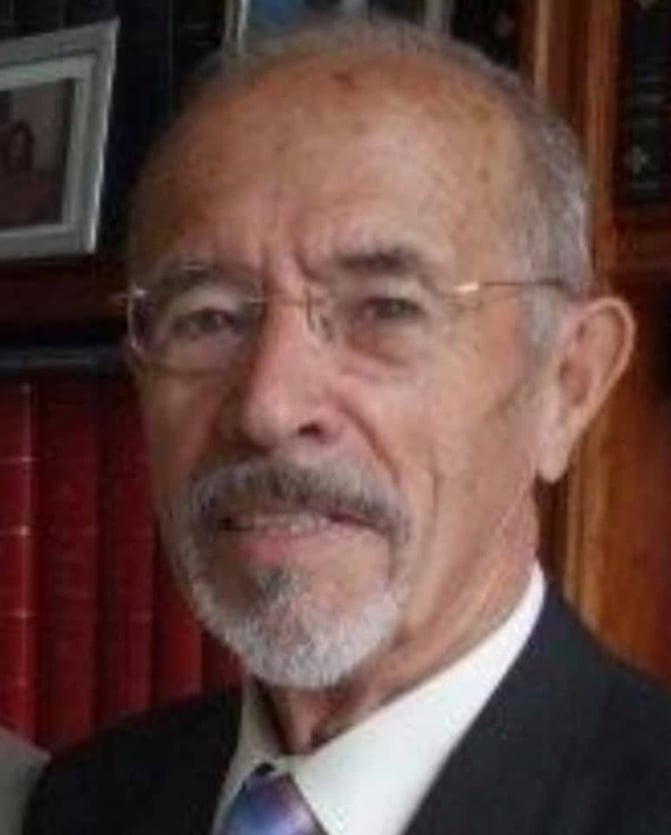 Deodato Pires, was a simple, educated man, master of family life, builder of friendships, genuine, loving Olhão, as if nothing else existed to love.

Alentejo, born in Aldeia Nova de S. Bento, who arrived at Vila Cubista da Restauração, at the age of 14, but was soon adopted as the Algarvian of Olhão.

Conceição Pires, his wife, the other side of his life, found in him a milestone of culture and values, which helped her, even in the political spotlight, to lead Olhão Parish Council for a long time, and both, tailored for the appreciation of culture and the values of Olhanense society.

In fact, the Sporting Clube Olhanense online page, which we had access to, recalls that: "Olhão and Olhanense are poorer, as the number 1 red-black partner, Deodato Pires, has died."

Olhanense issued the following Note of Regret: "Our club is in mourning for the death of partner number 1, Deodato Domingos Pires. Born 91 years ago in Vila Nova de São Bento, he has lived in our city since he was 14 years old.

In addition to the associative dedication to our emblem (he was distinguished with the Cassiano Prize in 2019) he was notable in the cultural area as the author of several books of poetry.

He was president of Elos Clube de Olhão and was part of the executive of the Parish Council of Olhão led by his wife, Maria da Conceição Pinto Pires.

The Board and all the Social Bodies of Sporting Clube Olhanense, send their heartfelt condolences to the entire bereaved family. "

Last April, on the occasion of the celebrations of the 108th anniversary of our association, Deodato and his wife were two of the several personalities who recorded his message of congratulations.

Deodato was a symbol of Olhanense culture and a man very committed to social, family and community values, always seeking to elevate the cultural heritage of Olhão, with some poetic works, but also in successive interventions with the Rotary community, the links and even as number one partner of Sporting Clube Olhanense.

Olhão and the Algarve lose a good and cultured man. Simple, but very faithful in its human convictions and concerns and in the struggle for a balanced and culturally more humane society.
Neto Gomes
PUB